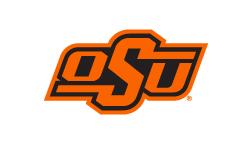 Req ID: req9166
Position Number: 535001
Department: Academic Services For Stu-Ath
Location Address
United States
Hiring Supervisor: Marilyn Middlebrook
Hiring Range
(Contingent upon available funding):
33,240.00 – 45,000.00, Salary
Work Schedule: 8:00 a.m. to 5:00 p.m., Monday thru Friday
Job Summary
Monitor academic progress of student-athletes. Develop and manage academic support programs for student-athletes and work to ensure retention and graduation. Advise at-risk student-athletes regarding academic and personal issues. Provide direction regarding major selection, eligibility status and probationary status. Coordinate enrollment and advisement procedures with campus academic advisors for student-athletes. Meet with prospective student-athletes during official visits. Provide academic information and organize activities during visits. Activities include meeting faculty, participating in all weekend activities and follow-up after visit completion. Compile academic data and information regarding student-athlete performance and status. Communicate with coaches, advisors, student-athletes and Associate Athletic Director/Director of Academic Services for Student-Athletes. Monitor bursar accounts and other holds to detect enrollment problems. Coordinate downloading of data to monitor student-athlete enrollment. Update student-athlete files to ensure timely academic reporting. Other duties as assigned by the Associate Athletic Director/Director of Academic Services for Student-Athletes.
Several weekends are required to participate in on-campus recruiting activities. Evenings and early morning (7:00 a.m.) may be needed throughout the year. Work schedule varies significantly with season of sport.
Position Qualifications
Minimum Qualifications:
Master's Degree
Three years of experience in a related setting
Possess a positive attitude, good communication skills and a desire to assist students in achieving success. Proficient in Microsoft Office. Manage confidential information appropriately. Must be service oriented and able to work effectively with a diverse group of coaches, staff and students in a professional manner at all times.
Must be able to sit at desk for extended periods of time. Must be able to guide students on tours throughout the athletics center and across campus.
Preferred Qualifications:
Master's Degree
Four years of experience directly related to academic counseling.
OSU academic advising experience and a working knowledge of NCAA/Big 12 rules and regulations.
Oklahoma State University is a land-grant institution committed to excellence in diversity and inclusion. We strive to maintain a welcoming and inclusive environment that appreciates and values all members of the University community. We define diversity as engagement in meaningful actions, behaviors, and conversations that reflect a commitment to recognizing, understanding, and respecting the differences among students, faculty, staff, and visitors throughout the OSU system. We do not condone acts, behavior, language, or symbols that represent or reflect intolerance or discrimination. OSU is dedicated to cultivating and enriching the competitive advantages that diversity and inclusion provides all members of the University community. We identify diversity as a quality of life issue, as well as an important economic driver for the prosperity and well-being of the state, nation, and world.
Oklahoma State University, as an equal opportunity employer, complies with all applicable federal and state laws regarding non-discrimination and affirmative action. Oklahoma State University is committed to a policy of equal opportunity for all individuals and does not discriminate based on race, religion, age, sex, color, national origin, marital status, sexual orientation, gender identity/expression, disability, or veteran status with regard to employment, educational programs and activities, and/or admissions. For more information, visit https:///eeo.okstate.edu.
© Copyright 2021 Internet Employment Linkage, Inc.