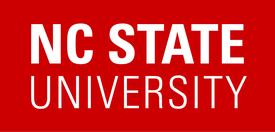 Join the Pack! A community with nearly 8,000 faculty and staff, and 30,000 students. NC State is one of the largest employers in North Carolina, offering a large range of career opportunities. Visit us at https://jobs.hr.ncsu.edu/.
Department: 248201 – Exploratory Studies
Location: Raleigh, NC
Essential Job Duties:
This position provides oversight and leadership of undergraduate academic advising, academic support, and programs for students who are changing majors. The Coordinator is a master academic advisor who provides oversight of the Inter-College Transfer (ICT) program that assists students in transition through an inquiry-guided exploration of their academic interests, skills, strengths, and aptitude to help them establish realistic academic goals and objectives. The ICT Program supports NC State undergraduate students who need to switch majors outside of their current college but are undecided on their future major and career goals. This position works closely with college advising personnel and Enrollment Management and Services (EMAS) on the development and revision of their intra-campus transfer requirements and process.
Primary Responsibilities:
Provides oversight of the Inter-College Transfer Program, ensuring program quality for

ICT

Students
Collaborates and coordinates with faculty advisors and other college offices to create a smooth transition from one major/department to another as students change majors
Provides oversight of virtual, face-to-face, walk-in, and call-in advising to prospective, current, and former students across all academic programs and departments in both one-on-one and group settings
Provides integrated policy analysis, interpretation, and consultation to students on complex academic issues and resolution of academic problems for

ICT

students
Collaborates with the Academic Advising Programs & Services leadership to assess the academic success of

ICT

students. Oversee pre and post program evaluation surveys. Maintaining in-take and matriculating student information.
Provides systematic updates and timely information to faculty and primary role advisors about the

ICT

program and processes. Meet with coordinators of advising and the colleges' leadership to encourage student recruitment to the

ICT

program before they are in academic difficulty.
Monitors

ICT

student degree progress and completion
Maintains and updates of

ICT

websites and resources
Serves on committees as needed to accomplish departmental mission. For example, the Cross-Curricular Advising & Student Retention Committee
Participates in professional development and training activities, including regional and national conferences, webinars, etc.
Develop and recommend new, creative approaches, practices, and policies to accomplish academic advising goals, improve procedures and systems, and impact policy; take initiative to develop, support, and implement such practices when appropriate.
Coordinates advising efforts with Career Development Center initiatives to enhance the academic/career intersection for

ICT

students
Collaborate with the Director of Advising Technology on utilizing Navigate EAB's

GPS

system to receive

ICT

cases/alerts for student referrals to the

ICT

program. Recommend software improvements and updates to improve advisor notes and time management.
Attends external and internal meetings as required by departmental procedures
Minimum Experience/Education:
Require post-baccalaureate credentials or a bachelor's degree plus alternative or equivalent professional training and experience may be substituted for the advanced degree on an exceptional basis.
Required Qualifications:
Demonstrate understanding of developmental needs of college students, particularly freshmen.
Preferred Qualifications:
Master's degree (or higher) in a relevant field
7 or more years of NC State academic advising experience
Strong analytical, leadership, and communication skills
Strong attention to detail
Experience with the application of advising technology and assessment
Demonstrated ability to collaborate with students, faculty, staff, and external program stakeholders to achieve departmental goals and mission
Required license or certification:
N/A
Position Number: 00102517
AA/EEO Statement:
NC State University is an equal opportunity and affirmative action employer. All qualified applicants will receive consideration for employment without regard to race, color, national origin, religion, sex, gender identity, age, sexual orientation, genetic information, status as an individual with a disability, or status as a protected veteran.
If you have general questions about the application process, you may contact Human Resources at (919) 515-2135 or workatncstate@ncsu.edu. Individuals with disabilities requiring disability-related accommodations in the application and interview process, please call 919-515-3148.
Final candidates are subject to criminal & sex offender background checks. Some vacancies also require credit or motor vehicle checks. Degree(s) must be obtained prior to start date in order to meet qualifications and receive credit.
NC State University participates in E-Verify. Federal law requires all employers to verify the identity and employment eligibility of all persons hired to work in the United States.