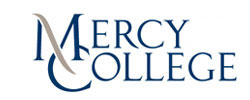 Position Number: A00179
Job Posting Summary
The goal of the PACT program is to foster a positive, educational experience by working collaboratively with each student in developing and implementing an individualized plan for success. The Assistant Director of the PACT program will provide a variety of highly integrated services and programs to support academic success, student development, college transition, leadership and career development, in addition to managing a team of PACT Counselors.
The Assistant Director will provide a variety of highly integrated services and programs to support academic success, career development and personal growth resulting in a positive college experience. The Assistant Director serves as the student's partner in a success driven, educational journey from admissions to graduation, and beyond. The Assistant Director will also work collaboratively with College faculty, staff and appropriate external organizations that directly enhance the student's experience.
The Assistant Director will work directly with a caseload of first-time, full-time and/or transfer undergraduate students.
The Assistant Director may teach up to six credits as an adjunct faculty per academic year.
Experience and/or Skills Required
Minimum of three years of appropriately related experience required. Experience in student services and advisement will be given preference.
Minimum of two years supervisory experience.
Demonstrated ability to interpret career assessment instruments preferred.
Demonstrated oral and written communication skills, and interpersonal and administrative skills with the ability to work with a team of diverse professional staff and students.
Demonstrated detail orientation, ability to assess needs, plan, and implement new programs.
Demonstrated problem-solving, organizational, and cross-area collaboration skills are required.
Computer literacy, including Microsoft Office applications, web development, and knowledge of student database systems required.
Demonstrated familiarity with Banner and major program requirements required.
Candidate must be flexible as position does require occasional evening and/or weekend hours and may also require travel to other campuses.
Education Required or Min Education Required
Bachelor's degree required, Master's degree preferred
Preferred Qualifications
Bilingual preferred.
Posting Number: S00546P
© Copyright 2021 Internet Employment Linkage, Inc.