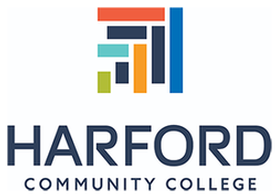 Starting salary range or starting hourly rate range: $15.89 per hour
About Harford Community College
Harford Community College has served as an anchor institution in Harford County since its inception in 1957. We are a mid-sized, comprehensive college committed to serving our community through high caliber educational offerings and cultural events.
HCC's mission of "Grow. Achieve. Inspire. Contribute." and our vision of continuously striving for satisfaction, completion, and success throughout the College community is demonstrated by our shared organizational values of Agency, Equity and Inclusion, Communication and Collaboration, Respect, and Innovation. Harford Community College is an Achieving the Dream institution, joining a network of higher education institutions and partners to enhance community college student opportunity, access, and success.
Our beautiful, 352-acre campus is conveniently located near Baltimore, MD; Philadelphia, PA; Washington, DC; and Wilmington, DE. We offer more than 80 affordable degree and certificate programs to nearly 2,000 full-time and 7,500 part-time students, as well as a wide variety of noncredit continuing education courses to nearly 11,000 students per year.
Affirmative Action and Equal Employment Opportunity Statement
Harford Community College is committed to the principles of Affirmative Action and Equal Employment Opportunity.  It is the policy of Harford Community College not to discriminate against applicants on the basis of sex, gender identity, sexual orientation, race, color, religious creed, national origin, physical or mental disability, protected veteran status, or any other characteristic protected by law with regard to any employment practices.  HCC is an EEO and ADA/ADAA employer that values, embraces, and supports diversity in the College community.
Job Description
The Advisor assists prospective and active students in the College's Adult Development and Literacy Education programs to assess their instructional needs and choose appropriate classes.
Your application to this position will remain active to December 31 of the current year. If you are not selected by that time, you must re-apply in order to be considered. If you apply on or after October 1 of the current year, your application will remain active to December 31 of the following calendar year.
Required Education
Associate degree or certificate.
Required Experience
One year of related experience is required, including experience working with diverse populations, to include disadvantaged adults, non-native speakers of English, and/or at-risk youth.
Required Knowledge, Skills, & Abilities
Excellent communication skills and the ability to work with diverse populations.
Preferred Qualifications
Bachelor's degree and academic advising, counseling, adult education, or teaching experience preferred.
General Weekly Work Schedule
Work schedule varies based on the needs of the department, and will be determined by the supervisor.
The hours of part-time, as-needed employees are limited to a total of less than 500 hours in each fiscal year (July 1 – June 30).
Posting Number: 2021-020AO
Close Date: 12/31/2021

Harford Community College is an AA/EEO/ADA employer committed to diversity in the college community. The College encourages applications for employment from women, minorities, disabled individuals, and veterans.
© Copyright 2021 Internet Employment Linkage, Inc.