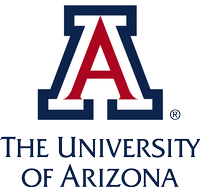 Posting Number: req6178
Department: Eller Undergraduate Programs
Location: Main Campus
Address: Tucson, AZ USA
Position Highlights
The Eller College of Management's Undergraduate Programs Office is seeking a professional with effective communication and strong team skills to join the team as an Academic Advisor I to support students pursuing a degree in the Eller Undergraduate Program.
Academic Advisors in the Eller College of Management's Undergraduate Programs Office serve Eller students through academic advising, programming, teaching and performing other duties as assigned. They are responsible for assisting students in evaluating academic abilities, setting goals and objectives, meeting requirements of Eller majors in the pre-professional and professional programs, and exploring experiential learning and career opportunities.
Academic Advisors also have programming responsibilities of existing or new initiatives which require the ability to plan, develop, market, and evaluate programs, while working collaboratively with students, staff, faculty and campus partners. They may also be responsible for leading workshops or courses. They will be expected to participate in professional development activities.
The Eller College of Management at the University of Arizona is a leading business school in the United States. The Eller College of Management is ranked in the top 20 among undergraduate business programs by the U.S. News & World Report, and are known for our specialties in management information systems, entrepreneurship, and social innovation. The Eller College of Management supports more than 6,000 undergraduate and 900 graduate students on the University of Arizona's 393-acre campus in Tucson, a satellite campus in downtown Phoenix, and through Arizona Online.
We welcome applications from all qualified individuals. We believe diversity enriches us all, expands our understanding, and allows us to create better solutions.
Outstanding
UA benefits include health, dental, and vision insurance plans; life insurance and disability programs; paid vacation, sick leave, and holidays; UA/ASU/NAU tuition reduction for the employee and qualified family members; state and optional retirement plans; access to UA recreation and cultural activities; and more!
The University of Arizona has been recognized for our innovative work-life programs. For more information about working at the University of Arizona and relocations services, please visit http://talent.arizona.edu.
Duties & Responsibilities
Advise Eller students on academic requirements and procedures associated with the pre-professional and professional phases of the Eller programs.
Participate in orientation programs to ensure incoming students receive necessary and relevant information for their program.
Evaluate course petitions and amendments to student's program of study, monitor academic progress, maintain student files and records, and evaluate transfer transcripts for course equivalencies.
Work to develop programs for the diverse Eller student population and collaborate with staff and faculty to build community and create academic and career opportunities for Eller students.
Support student learning opportunities related to their student population.
Compile data for program assessment and reporting.
Lead information sessions, workshops and/or courses and evaluate effectiveness of these programs.
Utilize communication tools to enable proactive outreach to Eller students. 
Perform other duties as assigned.
The preceding are performed with a concern for and expectation of the following knowledge, skills, and abilities: 
Proficient communication skills – both verbal and written.
The ability to handle a variety of tasks, prioritize and problem solve.
Spreadsheet and database management skills.
A demonstrated ability to handle multiple tasks with attention to detail, a motivated/enthusiastic work style, and the ability to work in a rapidly changing environment.
Minimum Qualifications
Preferred Qualifications
Previous academic advising, or other experience in higher education or students services
Work experience in a related field
FLSA: Exempt
Full Time/Part Time: Full Time
Number of Hours Worked per Week: 40
Job FTE: 1
Work Calendar: Fiscal
Job Category: Student Services
Benefits Eligible: Yes – Full Benefits
Rate of Pay: $42,000
Compensation Type: salary at 1.0 full-time equivalency (FTE)
Grade
5
Career Stream and Level
PC1
Job Family
Academic Advising
Job Function
Student Services
Type of criminal background check required: Name-based criminal background check (non-security sensitive)
Number of Vacancies: 3
Contact Information for Candidates
Matthew Goodwin
Open Until Filled: Yes
Documents Needed to Apply: Resume and Cover Letter
Diversity Statement
At the University of Arizona, we value our inclusive climate because we know that diversity in experiences and perspectives is vital to advancing innovation, critical thinking, solving complex problems, and creating an inclusive academic community. As an Hispanic-serving institution and a Native American/Alaska Native-serving institution, we translate these values into action by seeking individuals who have experience and expertise working with diverse students, colleagues, and constituencies. Because we seek a workforce with a wide range of perspectives and experiences, we provide equal employment opportunities to applicants and employees without regard to race, color, religion, sex, national origin, age, disability, veteran status, sexual orientation, gender identity, or genetic information. As an Employer of National Service, we also welcome alumni of AmeriCorps, Peace Corps, and other national service programs and others who will help us advance our Inclusive Excellence initiative aimed at creating a university that values student, staff and faculty engagement in addressing issues of diversity and inclusiveness.

The University of Arizona is a committed Equal Opportunity/Affirmative Action Institution. Women, minorities, veterans and individuals with disabilities are encouraged to apply.