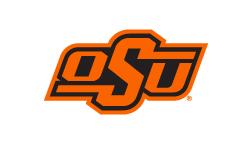 Req ID: req9283
Position Number: AS8192
Department: Dean of Business Administration
Location Address
Stillwater, Oklahoma, 74078
United States
Hiring Supervisor: Lori Christian
Hiring Range
(Contingent upon available funding):
26,520.00 – 49,500.00, Salary
Work Schedule: M-F 8:00 am – 5:00 pm; Evenings and weekends will be required for special events
Job Summary
Advises declared and undeclared students, maintains ongoing focus for retention, outreach, and diversity; evaluates student records; performs administrative duties and special projects as assigned; represents Spears School of Business at student organizational meetings and functions; assists with various scholarship programs; and teaches orientation.
Promotional opportunities may be available within established career development plan. Salaries and rank commensurate with education and experience.
Special Instructions to Applicants
Please include resume, three references and a cover letter.
Position Qualifications
Minimum Qualifications:
Bachelor's Degree and related work experience.
Proficient in computer skills. Will be required to utilize Student Information System and other university computer programs to assist with student enrollment and advisement processes. Must be service oriented and able to work with a diverse group of faculty, staff, students, and the general public in a fast-paced environment with many interruptions.
Preferred Qualifications:
Master's Degree in Social Sciences, Education, Counseling, or Business.
Four years of related experience.
Oklahoma State University is a land-grant institution committed to excellence in diversity and inclusion. We strive to maintain a welcoming and inclusive environment that appreciates and values all members of the University community. We define diversity as engagement in meaningful actions, behaviors, and conversations that reflect a commitment to recognizing, understanding, and respecting the differences among students, faculty, staff, and visitors throughout the OSU system. We do not condone acts, behavior, language, or symbols that represent or reflect intolerance or discrimination. OSU is dedicated to cultivating and enriching the competitive advantages that diversity and inclusion provides all members of the University community. We identify diversity as a quality of life issue, as well as an important economic driver for the prosperity and well-being of the state, nation, and world.
Oklahoma State University, as an equal opportunity employer, complies with all applicable federal and state laws regarding non-discrimination and affirmative action. Oklahoma State University is committed to a policy of equal opportunity for all individuals and does not discriminate based on race, religion, age, sex, color, national origin, marital status, sexual orientation, gender identity/expression, disability, or veteran status with regard to employment, educational programs and activities, and/or admissions. For more information, visit https:///eeo.okstate.edu.
© Copyright 2021 Internet Employment Linkage, Inc.