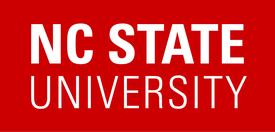 Join the Pack! A community with nearly 8,000 faculty and staff, and 30,000 students. NC State is one of the largest employers in North Carolina, offering a large range of career opportunities. Visit us at https://jobs.hr.ncsu.edu/.
Department: 172201 – Biological Sciences
Location: Raleigh, NC
Essential Job Duties:
The Academic Advisor position is part of a six-person professional advising team consisting of an Academic Advising team of five, under the guidance of the Coordinator of Advising. Along with faculty advisors, this team provides academic advising to undergraduates (sophomores-seniors) with majors in the department. The Academic Advisor will provide appropriate advising support (developmental, prescriptive, and/or proactive) for each student with whom they work. The Academic Advisor will develop comprehensive understanding of policies and procedures relevant to students; life science majors offered by the department; resources and opportunities for undergraduates at NC State; and career pathways appropriate for students majoring in the life sciences. The successful candidate will manage a large caseload of advisees (up to 275 students). In addition to one-on-one advising, they will perform program-level duties to support the continued excellence and improvement of our undergraduate programs.
As a member of the advising team, the successful candidate will take regular shifts of departmental walk-in advising and responding to emails sent to the generic advising account. Based on their interests, experiences, and strengths, the candidate will also participate in other tasks related to advising and student success in the Department of Biological Sciences.
Inclusivity and diversity are critical to the success of the College of Sciences and the University. The selected candidate will be expected to foster an environment that is supportive and welcoming of all groups.
Other Work/Responsibilities:
Other duties as assigned.
Minimum Experience/Education:
Require post-baccalaureate credentials or a bachelor's degree plus alternative or equivalent professional training and experience may be substituted for the advanced degree on an exceptional basis.
Required Qualifications:
Strong communication and interpersonal skills
Demonstrated willingness to take initiative
Attention to detail
Cultural competency
Display a commitment to working with a team of advisors, staff, and faculty to improve student success and inclusivity.
Proven ability to work and communicate effectively with students, staff, and faculty both in person and via email
Demonstrated commitment to student success and well-being
Experience advising and teaching college students
Preferred Qualifications:
Two (2) or more years of experience specifically advising undergraduate students in biology or related areas
Undergraduate or advanced degree in the Biological Sciences or related area
Demonstrated leadership potential
Experience with student information systems and administrative processes
Preferred master's degree in sciences
Required license or certification:
N/A
Position Number: 00108738
AA/EEO Statement:
NC State University is an equal opportunity and affirmative action employer. All qualified applicants will receive consideration for employment without regard to race, color, national origin, religion, sex, gender identity, age, sexual orientation, genetic information, status as an individual with a disability, or status as a protected veteran.
If you have general questions about the application process, you may contact Human Resources at (919) 515-2135 or workatncstate@ncsu.edu. Individuals with disabilities requiring disability-related accommodations in the application and interview process, please call 919-515-3148.
Final candidates are subject to criminal & sex offender background checks. Some vacancies also require credit or motor vehicle checks. Degree(s) must be obtained prior to start date in order to meet qualifications and receive credit.
NC State University participates in E-Verify. Federal law requires all employers to verify the identity and employment eligibility of all persons hired to work in the United States.