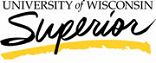 JOB DETAILS:
POSITION: Associate/No Prefix Student Services Coordinator, 100% (12 month) Academic Staff, Fixed Term, Renewable
DUTIES: The .5 undergraduate Academic Advisor and .5 Clinical Experience Coordinator in the Department of Education advises and assists undergraduate elementary education students and manages and coordinates clinical experiences for undergraduate teacher licensure programs.
The Advisor is responsible for providing academic advising for elementary education majors which includes guidance on course selection, degree paths, retention issues, graduation, and certification requirements. The Advisor also assists with undergraduate recruiting and advising events.
The Clinical Experience Coordinator manages the Department of Education's Field Experience Office by processing student requests for placements and arranging appropriate placements with our Birth-12 partners. As appropriate, the Clinical Experience Coordinator recommends hire of university student teacher supervisors and works with university and site supervisors to identify and work with struggling clinical pre-service teachers. The Coordinator maintains clinical student records as determined by the teacher education program and as required by the Wisconsin Department of Public Instruction. The Coordinator works collaboratively with the department chair, the Assistant Dean of Educator Preparation Programs, and the student teaching residency instructor-of-record. The Clinical Experience Coordinator works in cooperation with the Graduate Clinical Experience Coordinator regarding school contacts and school practices. This position also assists with other undergraduate teacher education program responsibilities as assigned by the department chair.
View complete position description at www.uwsuper.edu/hr/employment.
Bachelor's Degree in Education or related field.
Two years' experience in related position/field.
Master's Degree in Education or related field.
Experience in educational settings, advising, and using technology applications for student data management.
Experience teaching/supervising in K-12.
Knowledge of People-Soft.
The successful candidate will be dynamic, energetic, creative, and engaging. The successful candidate will demonstrate commitment to the public liberal arts mission. The successful candidate must be committed to the highest ethical standards and demonstrate effective leadership and teamwork skills. Candidates that demonstrate a commitment to inclusive excellence and diversity are especially encouraged to apply.
SALARY: UW-S offers a competitive salary and robust benefits package including over eight weeks of combined leave, health, dental, vision, retirement, life, income continuation, and more! Learn more here:
Academic Staff Benefit Summary 2021
STARTING DATE: July 1, 2021
ADDITIONAL
INFORMATION: For additional information visit www.uwsuper.edu or Tammy Rady at trady@uwsuper.edu
APPLICATION PROCESS: Review of all complete applications will commence 4:30pm on April 30, 2021. In the event this search is extended for any reason, applications submitted after this date will be considered. Once an applicant applies, profile information remains in UW-Superior's Talent Management System for future submissions.
Please apply online at UW-Careers
(http://www.uwsuper.edu/hr/employment/career-gateway.cfm) and submit your application packet that is:
Cover Letter
Resume
Names and contact information for only three (3) professional references
Unofficial transcripts of all degrees earned
Internal applicants: select the internal applicant link. Registration for account not required.
External applicants: select the external applicant link and register for an account:
How to Register for a UW-Careers Account:
To register for a UW-Careers account, click on the click here to Register link to create your user name and password.
Search for the #21-49 Undergraduate Academic Advisor and Clinical Experience Coordinator position and click on the Apply Now button to submit a resume.

At this time, you will be asked to complete your profile. Please select Save to continue the application process.

To submit your letter of application, unofficial transcripts, etc., you must add the document as an attachment by clicking on the Add Attachment link below the Cover Letters and Attachments box.
Clicking on the Next link, please complete the required Online Questionnaire.
After the Online Questionnaire has been completed, click Next again to provide contact information for three professional references, if required, in the References section by selecting the Add Reference link.
Once reference information has been listed, click on Next to complete the How did you find out about the position? section of the application process.
Once you have completed all sections, click on the Save button and then Submit button to submit your materials.
At any time you may select the Save button to save your progress. When you have submitted your application, ability to change materials submitted will not be available.
If you have questions regarding the hiring process, please contact Tammy Rady at trady@uwsuper.edu
The University of Wisconsin System is engaged in a Title and Total Compensation (TTC) project to redesign job titles and compensation structures. As a result of the TTC project, official job titles on current job postings may change in 2021. Job duties and responsibilities will remain the same. For more information please visit: wisconsin.edu/ohrwd/title-and-total-compensation-study/
© Copyright 2021 Internet Employment Linkage, Inc.